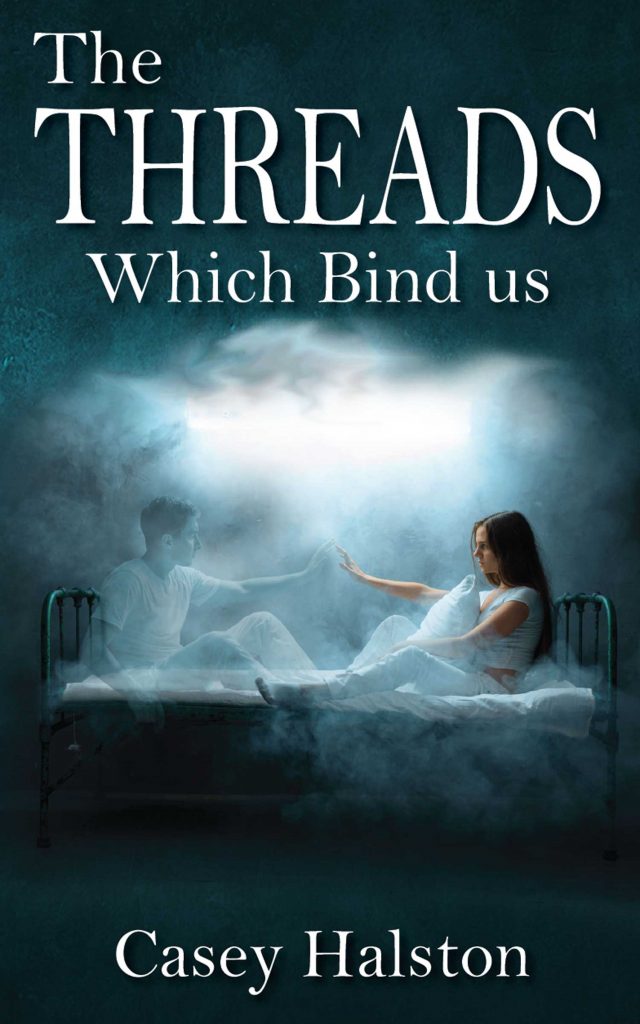 OUT NOW
eBook exclusively availible on Amazon, free to read with Kindle Unlimited. Print edition also from Amazon and good online bokstores.
4/5 STARS
The Blurb
Anna's life is coming unravelled. She's skipping college, lost touch with her friends and can't face her family. To cap it all, she wakes to find the ghost of a young man in her room — He has no memory of his past life nor any clue as to why he has appeared here.
In the beginning, she fights to get rid of him, but something about his glasslike sensuality fascinates her just as he is drawn towards the only person in his world that can hear him, see him, touch him.
What threads run through both their pasts to draw him back to the realm of the living? As they uncover his secrets, Anna's own tragic past surfaces.
Content advisory: Mild sex references, suicide references. Alcohol.
More about the series
We always have fun producing our books and audiobooks, and I have to say that this series has turned out to be a lot more fun than I'd expected.
I have to say that I listened with a little trepidation to the idea that maybe we should get into the Young/New Adult Supernatural Romance category. I had visions of books adorning our shelves here featuring young gentlemen with no shirts seductively biting into the necks of swooning ladies. Ugh, no thanks — anyhow, I think these books would also appeal to older readers.
We've tried to approach these a little more sensibly, aiming for a good story rather than just titillation. Darian Hart injects wry humour into The Wolf Inside us while Casey Halston's The Threads that Bind us takes on a more wistful air with some shots of good honest peril towards the end. Funny how both of these titles end with the word "us".
They're pegged as 'romance' so there's going to be a degree of what you might call adult situations, but I think it's important not to let that define the book, rather add a little seasoning. Nothing outrageous, but it may make your grandmother blush!
The stories are all based in the same universe, and there is a loose kind of lore to it. Smart readers will spot a passing reference to character and an organisation that is common to the first two books. It would be fun to build more on that and maybe even explore some historical events in our world.
Keep an eye out on the website or subscribe for release dates. If you're a fan of this kind of thing then we're looking out for readers to receive free review copies, usually before anyone else gets them. Click here to find out more.