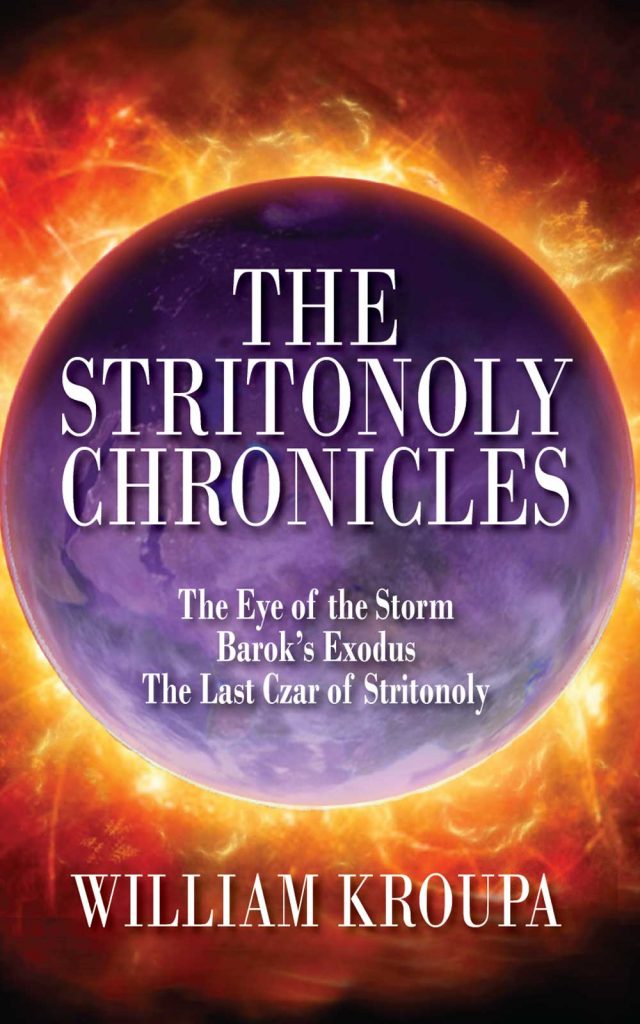 Stritonoly, the purple planet.
The sole source of PurRok in the entire galaxy.
The son of the Czar of Stritonoly maddened by the forbidden poison of the Acidel  drives the Czar to take drastic steps that would haunt his nightmares forever.  A terrifying and eternal force stalks the forest nearby as a storm of epic proportions gathers over the Citadel.
And at the centre of it all, princess Beki learns that her powers over the men that hold her captive may bring her what she has been waiting for.
Barok, leader of the Acidel slave-race emerges, transformed from a horrifying ordeal and returns to the Citadel and his people – but their very existence hangs in the balance as terrible plans of war and destruction unfold.
The three books in this hauntingly surreal saga are brought together for the first time in one volume.
The Eye of the Storm
Barok's Exodus
The Last Czar of Stritonoly