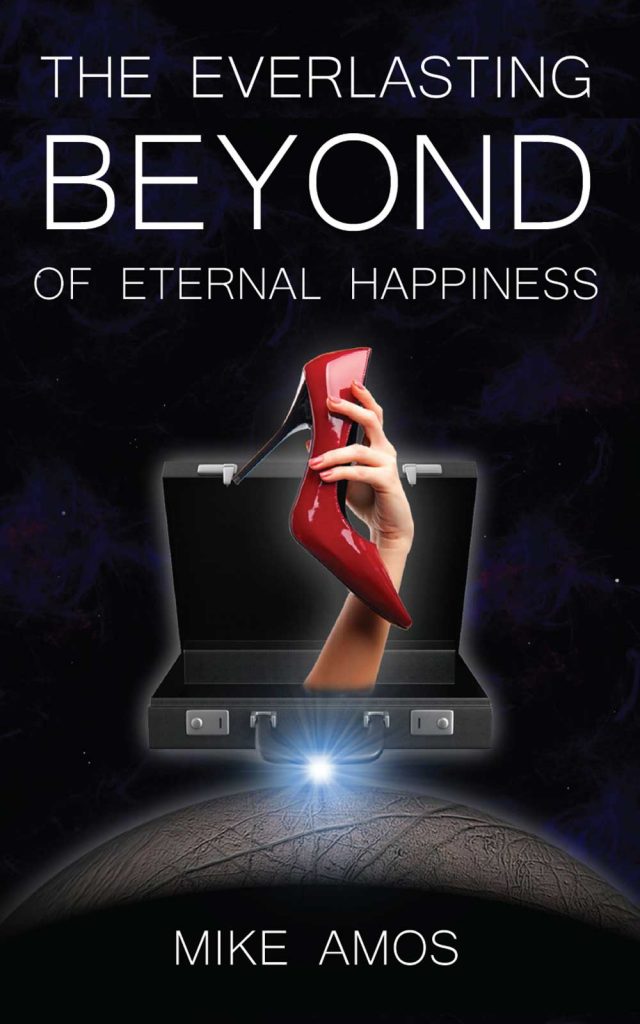 Things should be looking up for lonely microbiologist Anthony Germaine.
As science officer on an epoch-making journey into space, he stands on the cusp of a discovery that could mark a new chapter in human history and propel his career into the stellar league. But he is only a virtual entity in a spaceship's computer and his personality files are corrupt.
Plagued with acne and obsessed with sex and death, he can't keep his mind on the job or off the adorable chocolate addict Marlene. With the computer due to switch itself off a week on Tuesday, he has precious little time to answer the big questions of science, belief and God, win the heart of Marlene, and find some spot lotion.
And to make matters worse, someone or something is bumping off the rest of the crew.

The Everlasting Beyond of Eternal Happiness is a science-fiction comedy about sex, death, God and chocolate that will make you laugh, cringe and hold on to your privates. 5/5 STARS:
"For a debut novel The Everlasting Beyond of Eternal Happiness is quite exceptional, it's funny without going too far, thoughtful without being too preachy and above all a very fine read." SFBook Reviews